Work shops and distance Reiki with Ann & Änglavingar
2019
All Workshops cost 35 dollar for 3 h and includes a coffee break. 5 dollar goes to project Convey a helping hand.

Sep

21 September Workshop - Highly sensitive children and Reiki
22 September Workshop - Angel healing and angel meditation workshop

Oct

20 October Workshop - Angel oracle cards

Nov
Workshops with Golden Light Reiki
Angel Meditation evening 30 dollar

Dec

13 December Angel and Dragon Workshop 6 pm - 9 pm

26 December - Distance Reiki
A strong activation with the Christ portal. This activation is about forgiveness throgh the Holy Spirit . A forgivness and a reunion with the true soul family. This activation helps you to reconnect with the true love within your-self also.

Read More about this evening event further down the page.
Angel Meditation evening.

During the evening Ann guides us through 3-4 powerful angel meditations. Ann tells us why it's important to meditate daily. She also talk about the angels of light and tells us what the angel's message is to us in the group during the evening.
Ann Works very close to the old angels of light who have now begun to enter the Earth's atmosphere again. You can also ask questions to Ann during the evening about the angels of light or spiritual questions.

These meditations help you to open your heart and to clear out old imbalances, karma and during the last meditation of the evening, Ann open your angel chakra and activates Golden Star Energy frequency to all your.

Everyone can meditate!
Meditating helps you become more present your consciousness expands. Meditation reduces stress, increases the intuition etc. Remember everyone can participate in the evening's meditations. The secret is that the less you try the more happens ....

Price: 30 $

Time:3 h

Sign up by sending a email to: ann@anglavingar.com

Workshops with Angelcards reading

During 3 hours you will learn 5 different angelcards readings. Ann guides us during the evening through one of her strong angel meditations, and she also teaches us to understand the angels' personal answers to us.
Bring pen and paper and an angel oracle deck with you. I recommend that you buy someone of Doreen Virtue angel cards deck. The deck you see to the right is very good to start with. Ann have some you can borrow during the workshop if you do not have an angel card deck.

5 $ of the price goes to the charity project convey a helping hand. Convey a helping hand donate the money to children with cancer, school fees, hospitals and endangered animals. We are all a unit of love.

Price: 35 $
Time:3 h

Sign up by sending a email to: ann@anglavingar.

www.anglavingar.com
Workshops with Golden Light Reiki

During 3 hours Ann will tell us about what Reiki and the Golden Star energy are, she tell us about how Reiki came into her life and how it changed her life. She will also shows us some Reiki techniques that we can use to clean the body from harmful toxins and low energies and hand positions for cancer. Ann will also present you for Angel Heraklion and how we can work with him. We end the evening with Ann leading us through one of her meditations that activates Reiki in your hands.

5 $ of the price goes to the charity project Convey a helping hand. Convey a helping hand donate the money to children with cancer, school fees, hospitals and endangered animals. We are all a unit of love.

Price: 35 $
Time: 3 h

Sign up by sending a email to: ann@anglavingar.


How does a distance reiki work?

Ann do 2 different distance Reiki Treatment. One is personal with feedback of your 5 questions and the other is with a code from some energy portal around the world.

Everyone cannot come and visit Ann personally to take a treatment but then a Distance Reiki is perfect to book. Ann work with clients around the world with distance Reiki.

1. You book a Distance Reiki treatment by text Ann on What's up + 505 7778 2227

2. We decide a time and day that suits both of us.

3. You pay 30 dollars to Bac dollar account and also send her a notification by e-mail ann@anglavingar.com that the payment is done.

4. When you book a private distance Reiki treatment you can text Ann on What's up 5 questions about yourselves or spiritual questions you want answers to. You can, of course, mix these questions. She want the questions 1 day before in the morning.
(We have a spiritual law to never read anyone without permission. That is why you only can ask questions about yourself, or else bad karma is created)
5. When the session start you shall lay down if she don't say anything else. Inhale and exhale and rest. Ann will convey you more instruction how you shall connect to the energy.
6. You shall lay down for about 20 minutes and you might feel vibrations, coldness, hotness or start to see color during the treatment.
7. After the traetment Ann will call you on What's Up and convey you feed back what the message to you is from the Holy Spirit and the angels of light. Ann will also tell you the answer of your own questions. You can also talk how you experienced the treatment. Everyone has different experience every time they take a distance Reiki because you carry different blockages within you.

Ann always work with the purest light of the true love from the Holy Spirit. Before Ann start any treatment, she always put up a protection for you both.
During and after the treatment thoughts and emotions can come up to the surface so that you can start acting differently. Many experiences an inner peace and deep relaxation. You get the experience that you are ready for. The important thing is that healing always occurs in your cells so that you can begin to work with yourselves with self-love. Ann is also speaking in the guidance on What's Up so that you can listen to them again.
Energy can travel far away that is why you can feel so much as if you took a Reiki treatment here at the Golden Star Healing Center.

Distance Reiki with a code

During every year the source of light guide Annto different countries to open different energy portals.
Then she offer her clients, new or old to join her in this distance Reiki activation to be a part of the frequency of love from the portals.
She post this event on both her FB page and if you want to join the distance Reiki you can send Ann an e-mail to ann@anglavingar.com and then pay 10 dollar to the dollar BAC account. After you have payed you shall send Ann a notification by e-mail that you did the payment.
She will then send you a personally code and information how and what you shall say before you receive the distance Reiki. With this code you can connect and receive the Reiki treatment as many times your soul needs it.
In this distance Reiki you will not have a personally feedback and you can not ask any questions about yourself.
After the distance Reiki Ann usually write and e- mail to everyone that has participate in the activation and convey a global feedback.

Everyone can join a distance Reiki and you can connect the day and time that suites you best.

Warm welcome to join Ann & Änglavingar in the next distance Reiki.
If you want you can sign up to Änglavingars newsletter by leave your email to Ann today.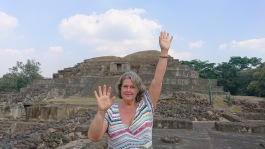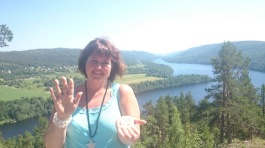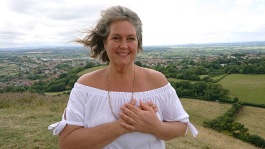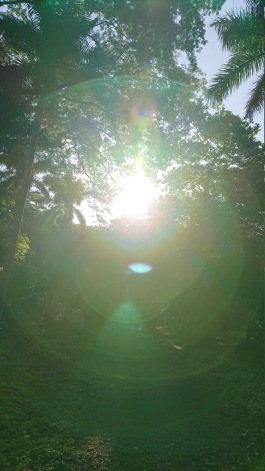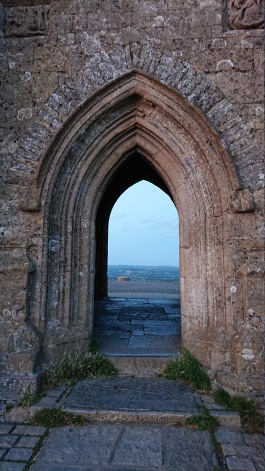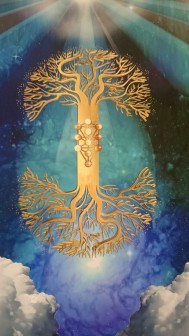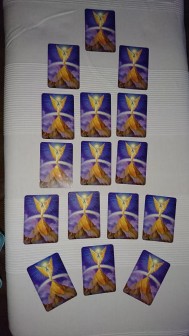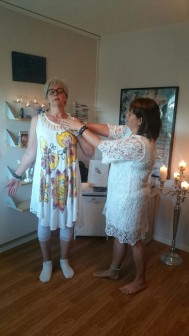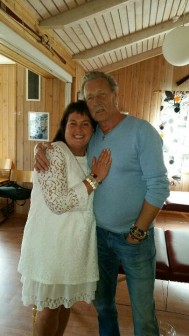 www.anglavingar.com Instagram: annanglavingar Facebook: Golden Star healing Center