Reiki treatment with Golden Star Energy
Reiki treatments and Distance Reiki Treatments

How does a Reiki treatment work?

When you book a treatment, I just want to know your name and phone number. Before you come to receive a treatment, I have tune in to your energy, and the angels have convey personal messages to you as you need right now. I write this down on a piece of paper that you can bring home with you. You can then start off by talking about how you feel. I have 100% confidentiality and nothing is too hard for me to listen to. I am here for you. I always work with the main reason for the imbalance in your body along with angels and ascended masters.

The angels always show me what kind of treatment you need right now and where you need Reiki best. You can of course choose yourself what kind of treatment you want but keep in mind that the angels know best what your soul needs right now.
Sometimes we perform the Reiki treatment standing, sitting on a chair or laying down on the massage bench.
Sometimes I work in your aura and sometimes I physically put my hands on you. Usually, you can experience heat, cold or vibration under my hands during treatment. After the Reiki treatment, we always talk about how you experienced the Reiki treatment. You will then take an angel card and this card often confirms the angels guidance to you that you received at the beginning of treatment from Ann.

Reiki reduces pain, accelerates all forms of healing, is strong stress reduction, overactive children become calmer by reiki. You do not need to make any preparations to receive a Reiki Treatment. Remember to always drink water after a treatment and the following days.

If you want to choose yourself, you can choose between these treatments: Pranic healing, Angel healing, Reiki treatment, Energy balancing special.

All reiki treatment cost 40 $ for 1 hour.

You keep all your clothes on but you take your shoes off during a treatment.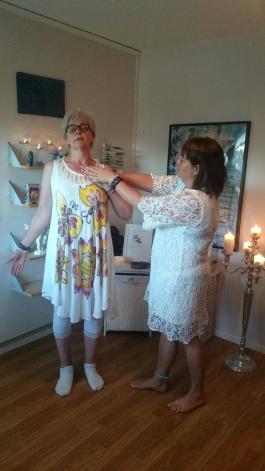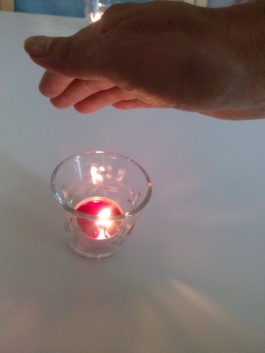 Distance Reiki

You do not need to attend a treatment physically to receive a reiki treatment. You can book a distance Reiki treatment no matter where you live in the world.
You book an appointment with Ann& Änglavingar, for example at 10am and then lay down for 15 minutes and follow the instructions you have received from Ann. After the treatment Ann will call you or you will have your feedback call by Skype, whats up, Messenger for 15 minutes. Ann will then convey the information she have receive from the angels and who they have been working with you.

Price: 30 $
Time: 30 minutes

Several times a year you have the opportunity to participate in different distance Reiki activations that Ann & Änglavingar activate from different energy portals around the world. Once you've sign up and you paid a donation of $ 9 or more, Ann will send you a personal code. With this code, you can connect to this distance Reiki how many times you need and at the time that best suit you. Time only exists in the 3-dimensional world. All the money are donated to differents charity projects.
Reed more under News>>

Sign up by sending a Email to: ann@anglavingar.com
Payment: BIC: HANDSESS.
IBAN: SE68 6000 0000 0008 1559 4038. Ann Ahlgren
Adress: Ann Ahlgren, Kajvägen 3, 861 34 Sundsbruk
www.anglavingar.com Instagram: annanglavingar Facebook: Änglavingar