Reiki treatment with Golden Star Energy
Reiki treatments and Distance Reiki Treatments

How does a Reiki treatment work?

When you book a treatment, Ann just want to know your name and phone number. Before you come to receive a treatment, Ann has tune into your energy/the aura, and the angels of light have convey personal messages to you as you need right now. You can write this down on a piece of paper so you can bring it home with you. After Ann has conveyed the information she will ask how you are feeling and you can then start by talking about how you feel. Ann have 100% confidentiality and nothing is too hard for her to listen to. Ann is here for you. During the Reiki treatment we always work with the main reason for the imbalance in your body along with angels of light and the Holy Spirit.

The angels of light and the Holy Spirit always show Ann what kind of treatment you need right now and where you need Reiki best. You can of course choose yourself what kind of treatment you want but keep in mind that the angels of light and the Holy Spirit know best what your soul needs right now.

Sometimes we perform the Reiki treatment standing, sitting on a chair or laying down on the massage bench.
Sometimes Ann work in your aura and sometimes she physically put her hands on you. Usually, you can experience heat, cold or vibration under her hands during treatment. After the Reiki treatment, we always talk about how you experienced the Reiki treatment. You will then take an angel card and this card often confirms the angels guidance to you that you received at the beginning of treatment from Ann.
You can ask 5 questions about yourself, your work, love life or future.

Reiki reduces pain, accelerates all forms of healing, is strong stress reduction, overactive children become calmer by Reiki. You do not need to make any preparations to receive a Reiki Treatment. Remember to always drink water after a treatment and the following days.

This Golden Light Reiki is very strong because Ann is working drirectly with the Holy Spirit and the 10 dimension healing light.

If you want to choose treatment by yourself, you can choose between these treatments: Pranic healing, Angel healing, Auora color healing, Reiki treatment, Energy balancing special.

All Reiki treatment cost 30 $ for 1 hour.

You keep all your clothes on but you take your shoes off during a treatment.

How does a distance Reiki work?

Ann do 2 different kind of distance Reiki Treatment. One is personal with feedback of your 5 questions and the other is with a code from some energy portal around the world or universe.

Everyone cannot come and visit Ann personally to take a treatment but then a Distance Reiki is perfect to book. Ann work with clients around the world with distance Reiki.

1. You book a Distance Reiki treatment by text Ann on What's up + 505 7778 2227 or send her an e-mail to ann@anglavingar.com.

2. You decide a time and day that suits both and you pay directly when you have chose a day for the session.

3. You pay 30 dollars to Bac dollar account and also send her a notification by e-mail ann@anglavingar.com that the payment is done. Ann will then write back to you how you shall connect and somtimes you will receive a code to connect with.

4. When you book a private distance Reiki treatment you can text Ann on What's up 5 questions about yourselves or spiritual questions you want answers to. You can, of course, mix these questions. She want the questions 1 day before in the morning.
(We have a spiritual law to never read anyone without permission. That is why you only can ask questions about yourself, or else bad karma is created)
5. When the session start you shall lay down if she don't say anything else. Inhale and exhale and rest. Ann will convey you more instruction how you shall connect to the energy.
6. You shall lay down for about 20 minutes and you might feel vibrations, coldness, hotness or start to see color during the treatment.
7. After the traetment Ann will call you on What's Up and convey you feed back what the message to you is from the Holy Spirit and the angels of light. Ann will also tell you the answer of your own 5 questions. If you do not You can also talk how you experienced the treatment. Everyone has different experience every time they take a distance Reiki because you carry different blockages within you.

Ann always work with the purest light of the true love from the Holy Spirit, the 10 dimension light. Before Ann start any treatment, she always put up a protection for you both.
During and after the treatment thoughts and emotions can come up to the surface so that you can start acting differently. Many experiences an inner peace and deep relaxation. You get the experience that you are ready for. The important thing is that healing always occurs in your cells so that you can begin to work with yourselves with self-love. Ann is also speaking in the guidance on What's Up so that you can listen to them again.
Energy can travel far away that is why you can feel so much as if you took a Reiki treatment here at the Golden Star Healing Center.

Distance Reiki with a code

During every year the source of light guide Ann to different countries to open different energy portals of lights.
Then she offer her clients, new or old to join her in this distance Reiki activation to be a part of the frequency of love from the portals.
She post this event on both her FB page and if you want to join the distance Reiki you can send Ann an e-mail to ann@anglavingar.com and then pay 10 dollar to the dollar BAC account. After you have payed you shall send Ann a notification by e-mail that you did the payment.
She will then send you a personally code and information how and what you shall say before you receive the distance Reiki. With this code you can connect and receive the Reiki treatment as many times your soul needs it.
In this distance Reiki you will not have a personally feedback and you can not ask any questions about yourself.
After the distance Reiki Ann usually write and e- mail to everyone that has participate in the activation and convey a global feedback.

Everyone can join a distance Reiki and you can connect the day and time that suites you best.

Warm welcome to join Ann & Änglavingar in the next distance Reiki.
If you want you can sign up to Änglavingars newsletter by leave your e-mail to Ann today.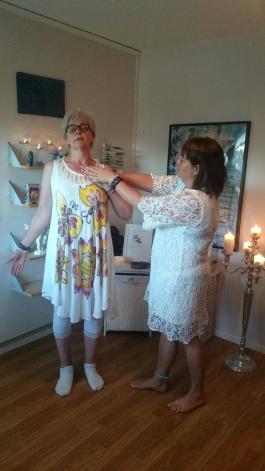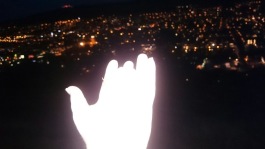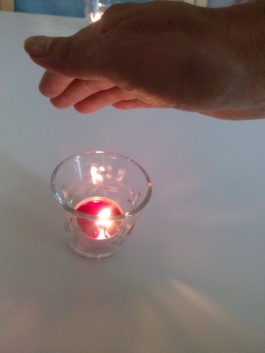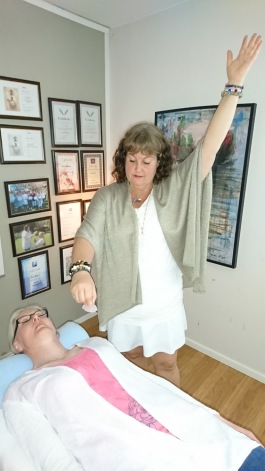 www.anglavingar.com Instagram: annanglavingar Facebook: Golden Star Healing Center